I thought that Wonderland is filled with many colourful things.
However, when Alice returns to "Wonderland" to reunite with her friends, it changed.
I wanted to watch this movie after I watched the trailer. Although till now, I still don't understand what will happen and so on, but it's a MUST to watch for me. The more I think of watching it, the more it excites me.
Even though the main character is Alice,
I must say my favourite character is not her, but
.
.
.
Staring by Johnny Depp.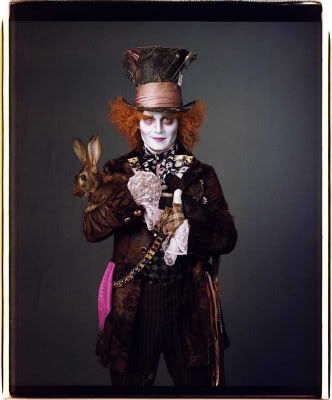 Credits to nuffnang.
He is the second person who I took notice of.
(Alice is the first, obviously. Then what is Alice in wonderland without Alice :P)
My first impression of him after seeing this picture was that he was the bad guy, probably due to his looks. He has some weird and evil look that I cannot explain, but after watching the trailer, I realised he was the good guy with weird looks. HAHA.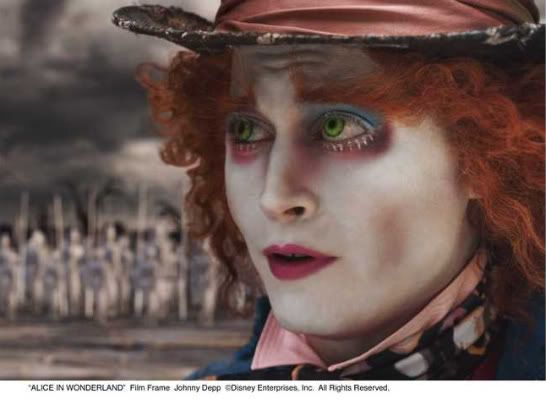 Credits to nuffnang.
Don't you think if he suddenly puts a smile (sharp one) on his face without any reason, you will be scared? Even though, I'm curious of his characteristics, like changing his mood which literally reflects on his face.
What I like about him is his costumes and his appearance.
His costumes are awesome. Although his appearances are weird, I must say that he definitely suits the name of "The Mad Hatter" because he's siao siao! He definitely played the character well. Hehe.