Remember the entry I wrote about

TRON NIGHT

?




TRON: LEGACY is finally here, like in a few days!
I really recommend everyone to watch it. Yes, it is going to be exciting! :)
Even though it's a movie filled with action, it's really one show that gets you excited about!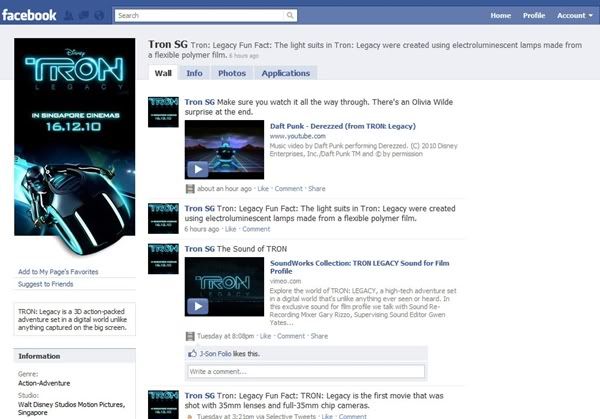 It's now on Facebook and there are 3 applications you can play with! Hehe.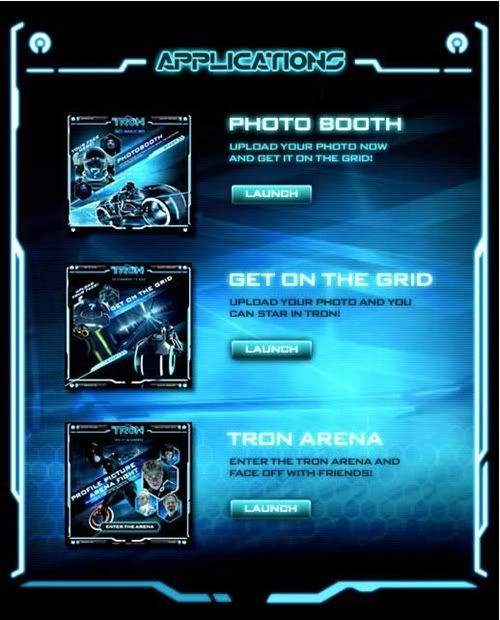 PHOTO BOOTH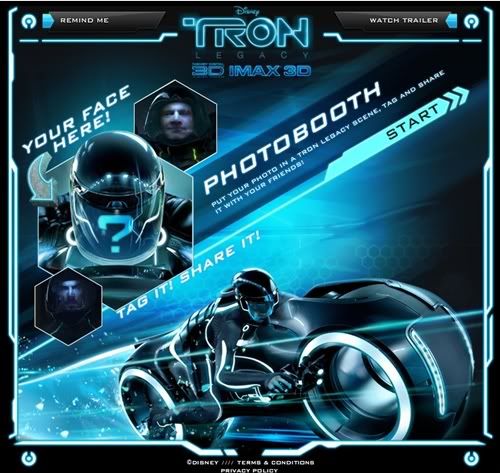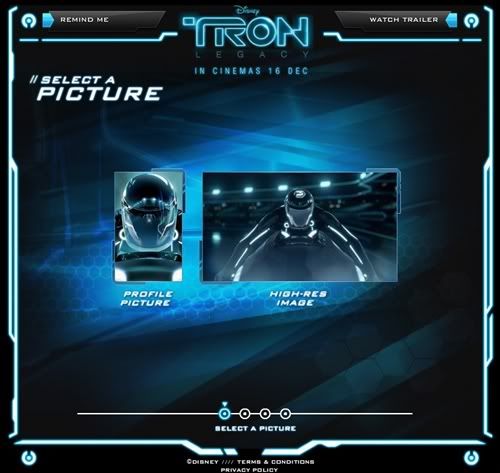 Yay! You get to have your face in 2 different images.
Haha, so cool, but the 2nd one has big arms :(

First picture: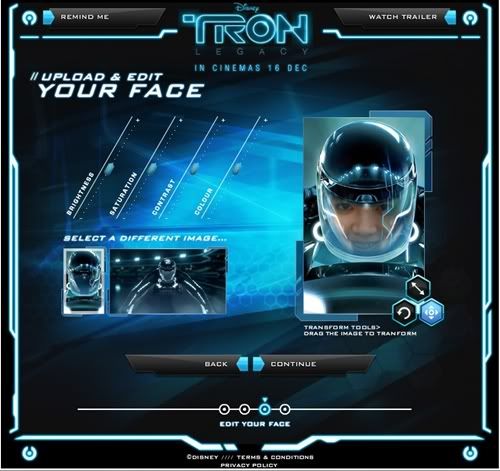 Second one: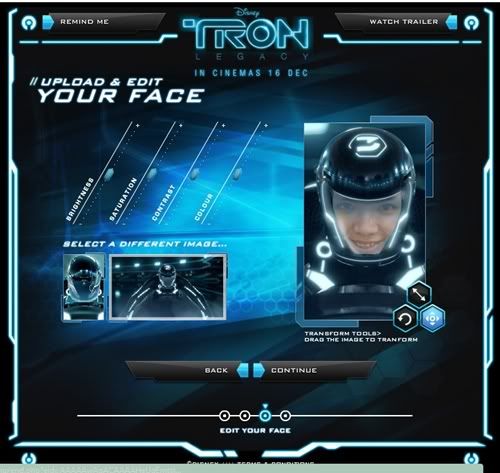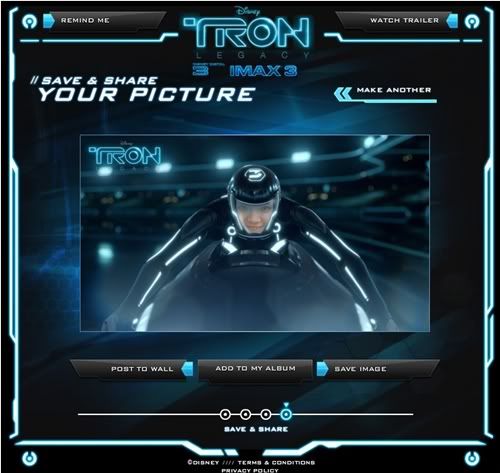 The photo booth said you should not post a picture of you smiling, but well, that's my "prettiest" picture, so yup.

It's funny because you should look more serious in the photo instead. Haha.

But well... next application...




GET ON THE GRID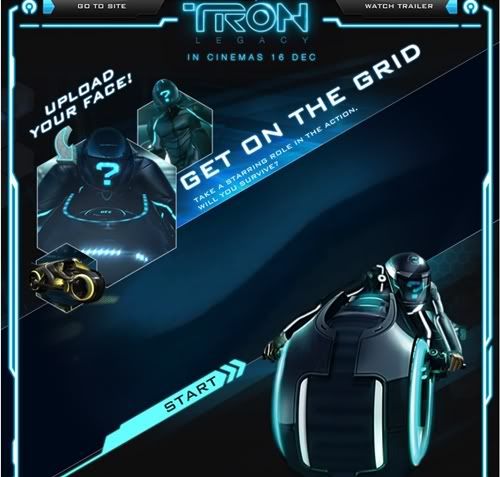 This is interesting. I've tried it but it wasn't successful :(
Upload your picture and get to have a video of your own as a character in TRON.

Wee, imagine me in it. o.0
I'm going to try again soon!




TRON ARENA






Well, I didn't try this, but will do it soon!


Go try it out on Facebook, here you go!

Have fun playing the applications and
don't forget to catch

TRON: LEGACY

when it is out in the cinema on 16th December! :D