Well, I don't have long hair to play with. I so wished that my hair can grow long, like until my waist or like Rapunzel. I cannot believe she can keep it till so long and yet it is smooth and silky.


The last time I had my long long hair (until my waist) was when I was Primary 5, like 7 years ago.

I remembered, when I decided to have it cut short, it was because of my Primary 5 camp. I thought it would be a hassle to have it during the camp/keep it too. (HAHA)

When I was at the salon, I sat straight and adjust my pants to the tip of my hair, so that I can remember/know how long my hair was after my hair was cut to my shoulder :(

Ya, I know it's stupid, but I stood up and the pants was adjusted. You know right? Your pants will different when standing and sitting.




My 2009 hair: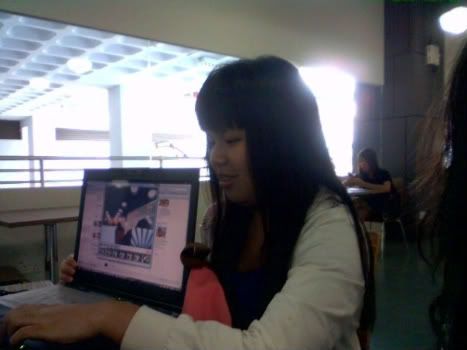 I missed my long hair. See, it's really long.


I actually wanted to have my hair cut like long bob hair. But...



My CNY 2010 hair: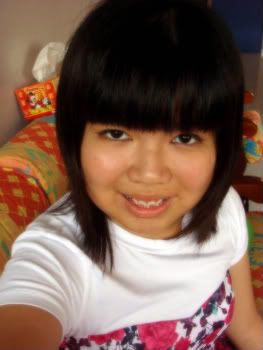 Haha, I was still new to curler and eyeliner. Okay, it looks weird.
& nope, I was not that tan. It's the lighting.




My Bun hair: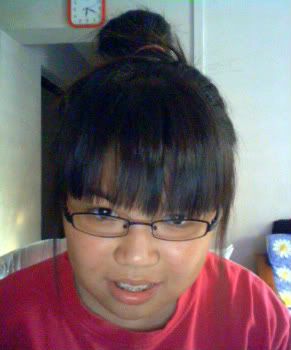 That was taken using the webcam. Haha.




My normal but looks-like-newly-rebonded hair:






Okay, my eyes look weird. Nope, it was not just rebonded. I don't know why it looks so straight.




Top view of my hair: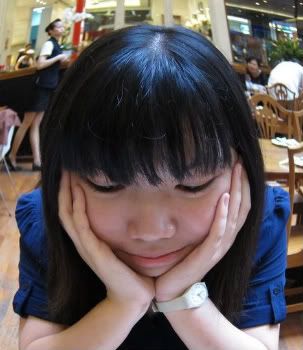 Getting bald soon! :( I'm troubled everyday. Any product to suggest?




My newly-cut hair: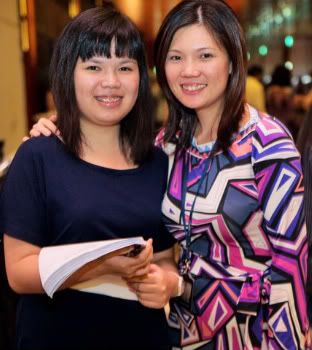 Yup, I had my hair cut again.




My NOW normal yet a little messy and damaged hair: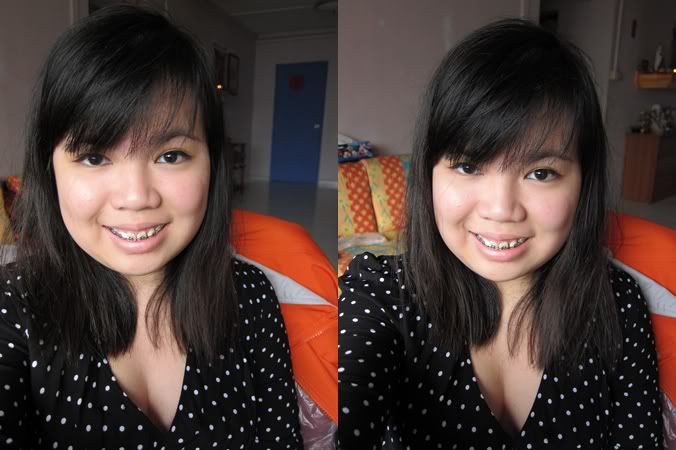 I like :D But not my big face. Haha.


I wanted to style my hair to match my new dress - black polka dots dress that I bought from Cotton on. So old-school :D


So I decided to....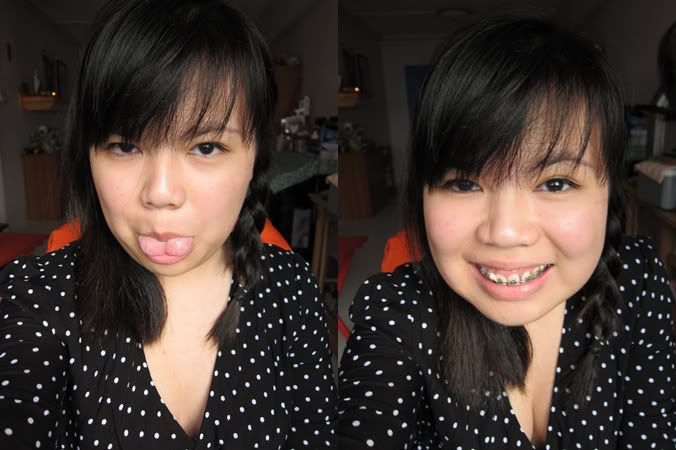 ..tie plaits. YAY!

Opps, it's only halfway. Hehe.


.
.
.

TADA!



My Plaits: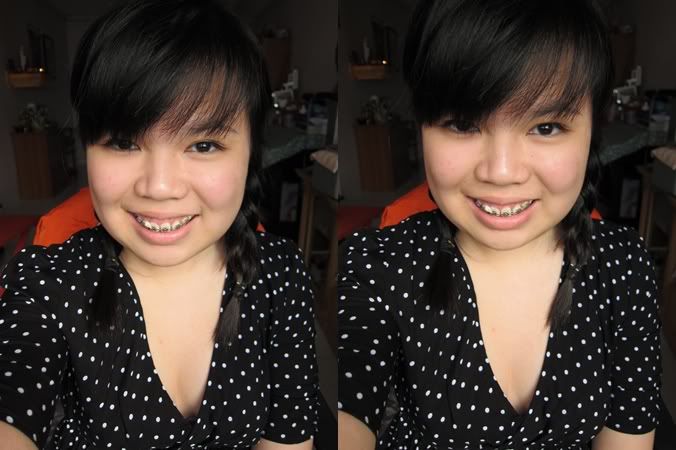 Okay, it looks kinda weird, not equal. Hmmm...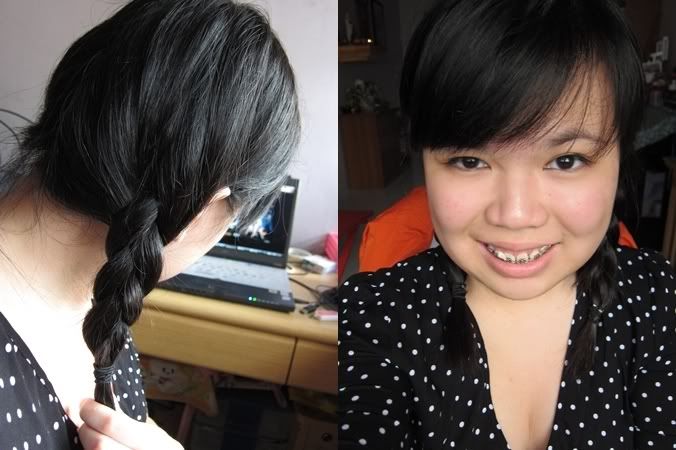 Well, because I'm right handed. You cannot be perfect in tying both equal sides. At least, it's not that obvious.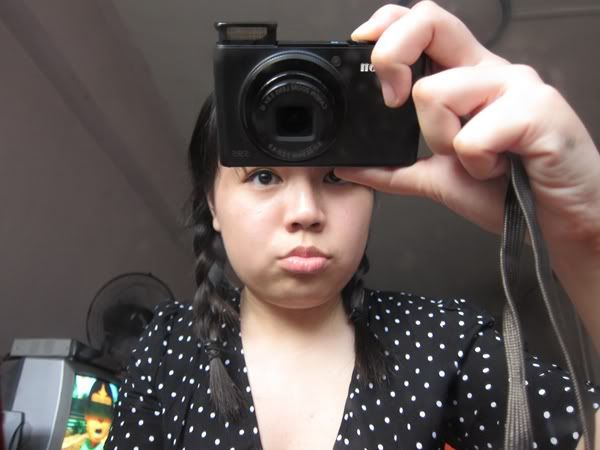 Or is it really obvious? o.0




My outfit: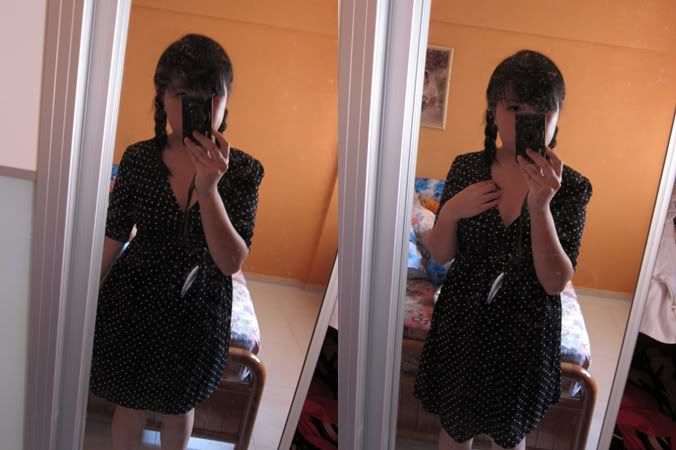 (Please ignore the stain on the mirror.)

Without the shoes :P


There I go, my plaits matches the dress.



The old-school look.





I always had bangs. I really like them, because it's short and neat, not blocking my eyes.
But I'm trying to keep them as of now. To see if it works for me. New look?
Apparently, some of my friends said they prefer me with bangs. Haha, shall see.

I still hope my hair would grow really long soon. It takes probably about 2-3 years to have long hair that is at the waist? Hmm..



Note: This is my real hair. No wig is involved. All photos are in according to date for 2010.




Rapunzel movie is coming out soon. I can't wait to see her long and magical hair!




Trailer:






What about you? Bring your hair to life now at www.magicalhair.com.sg


Catch Rapunzel: A Tangled Tale Movie starting from 25th November (3D only) & 2 December island wide and join the official Disney Studios Singapore Facebook & Twitter page!