Note: All pictures are of credits and courtesy of Rachel because the pictures I took are in my laptop which is still down from last Saturday. Thank you. Pictures will uploaded to Photobucket/FaceBook and will leave a comment with the links when laptop is fixed.
Held at The Lawn at Raffles Hotel on 27 October, the Ball will commemorate the fifth version of IAHGames' popular massively multiplayer online role-playing game (MMORPG) Grando Espada, titled "Renaissance".
Greeted by this: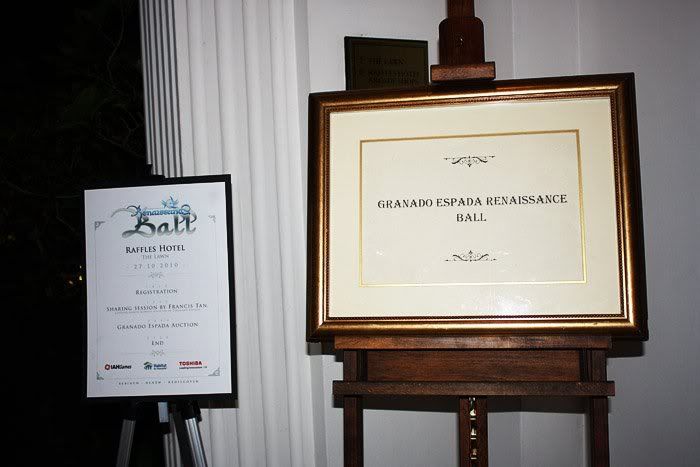 This event also consists of a charity auction for items that are not released in the game yet and all the money will go to Habitat for Humanity Singapore.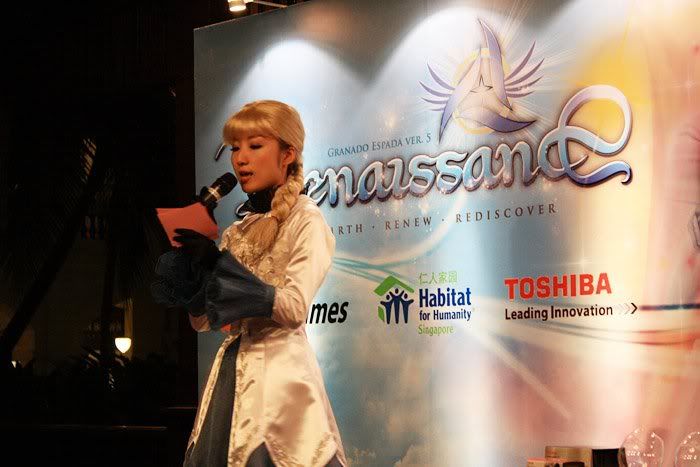 Pretty MC for the night is dressed as a character in the game.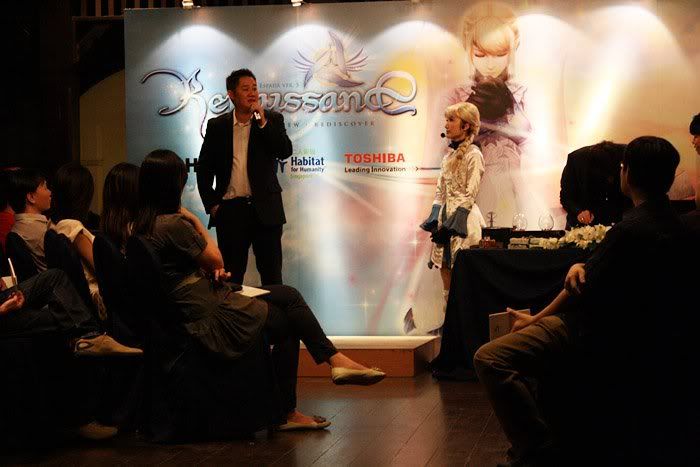 Look at the MC. Do they look the same? Pretty.
& the auction begins...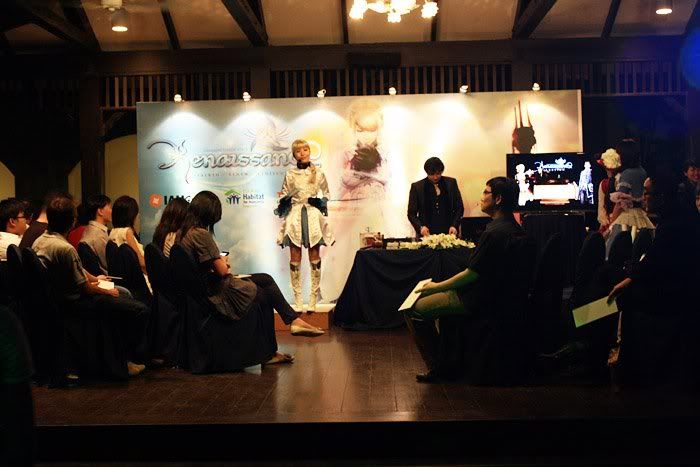 Someone even bid $1300 for a visual armor. Kudos to you.
Overall, they received more than what they have expected to get from this auction. Woo hoo.
Some drinks for us: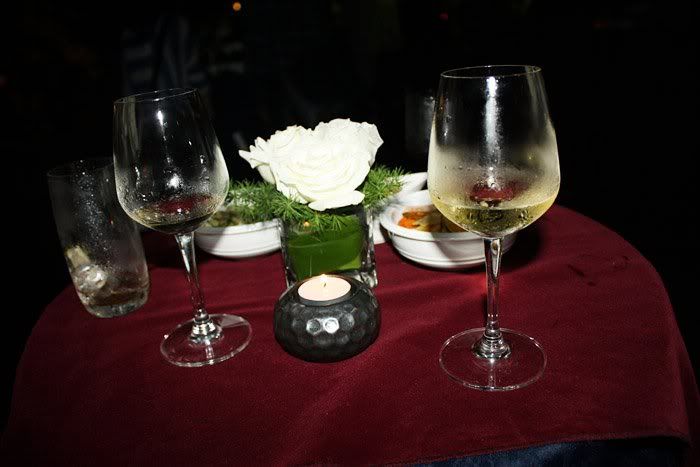 For those who don't know what it is. Here's some information for you:
Granado Espada
Granado Espada is an award-winning Massively Multiplayer Online Role-Playing Game (MMORPG) developed by legendary producer, Hakkyu Kim, the creator of Ragnarok Online and CEO of IMC Games and published by HanbitSoft. Set in a fantasy world with Baroque Character Control (MCC), Xtreme Artificial Intelligence (XAI) and Recruitable Non-Playable Characters (RNPC). Gamers play Old World explorers taming a new land recently founded by Ferrucio Espada. This new land is richly populated by wild animals and monsters. The game won the Presidential Award for the Best Game of 2006 in the 2006 Korea Game Awards, as well as the Award for Best Graphics.

Website: http://ge.iahgames.com
Habitat for Humanity Singapore
Habitat for Humanity (HFH) International is a non-profit Christian housing organisation with a mission to elimate poverty housing worldwide by building simple, decent houses with the help of the home owners families themselves and volunteers.

Website: http://www.habitat.org.sg
Disclaimer: This is a sponsored post.