Note: All pictures are of credits and courtesy of Rachel because the pictures I took are in my laptop which is still down from last Saturday. Thank you. Pictures will uploaded to Photobucket/FaceBook and will leave a comment with the links when laptop is fixed.





Held at Cineleisure on 28th October 2010 - Tron Night




I was excited to watch the 23-minute special preview of Tron:Legacy.

There were 3D features which made it so exciting that I was so into the movie and thought that I was really watching it.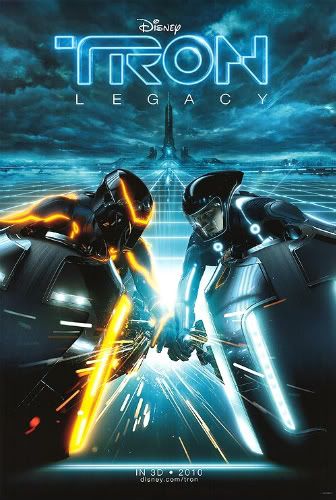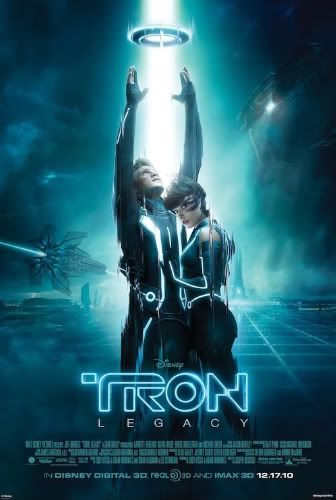 Tron: Legacy is a sequel to the 1982 film, Tron.



Website

: http://disney.go.com/tron/




Story

:

Sam Flynn (Garrett Hedlund), a rebellious 27-year-old, is haunted by the mysterious disappearance of his father Kevin Flynn (Oscar®- and Golden Globe®-winner Jeff Bridges), a man once known as the world's leading video-game developer. When Sam investigates a strange signal sent from the abandoned Flynn's Arcade — that could have only come from his father — he finds himself pulled into a world where Kevin has been trapped for 20 years. With the help of the fearless warrior Quorra (Olivia Wilde), father and son embark on a life-or-death journey across a visually-stunning digital universe — created by Kevin himself — which has become far more advanced with never-before-imagined vehicles, weapons, and landscapes and a ruthless villain who will stop at nothing to prevent their escape.
(Credits)


After the screening, 5 lucky winners walked away with Walt Disney Studios Motion Pictures Singapore VIP 2011 passes! When the annoucement was made that they had placed the letter under the seats, everyone started looking under the seat for it excitedly. Some even go all the way to crawl just to find the letter. But none of us won it :(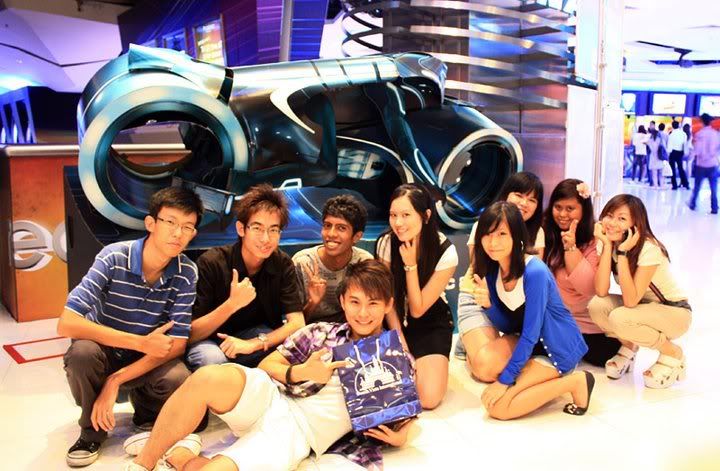 Do remember to catch

Tron:Legacy

on 16 December 2010! :D




Trailer

: