The very first item I redeemed from The Sample Store!
I bet you have heard of CURE, the $42 bottle sold in WATSONS!
WATSONS have a sample bottle in each outlet. But who would dare to take a little from the bottle and apply it on the face?
Scrubbing it on my hand, it felt cooling and the dirt really came off. But after all, the hand is not the face. You won't know how it felt when it's on the face.
I redeemed the sample from TSS and I just tried it!
I really like this product! *Thumbs up*
Even though the products I used are hydrating, it won't be helpful if the layer of old skin on top is blocking what is to be absorbed into the skin.
I'm sure that you heard people talking about hydrating your skin is important.
My skin was smoother than before, making it more supple :)
Gentle on your skin. You can really see the dirt when you are rubbing it on your skin.
It's a really good exfoliator as well.
Few days have passed after I first used the product, my skin is still smooth and I still feel clean :)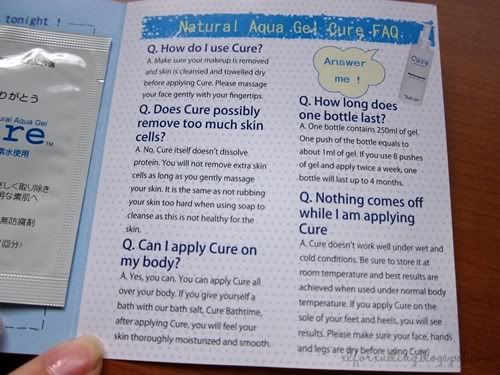 But the price is really steep, considering that 91% of the product is water.
To think, if you purchased it and used it often, it might be worth it in the long run.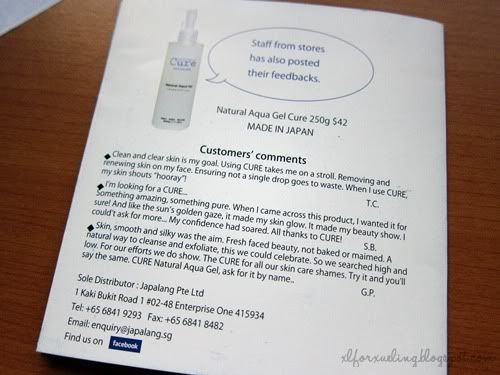 I'm really considering to purchase this product after I've tried this.
You might want to redeem and try the product from
The Sample Store
first, before making the decision to purchase the whole bottle.